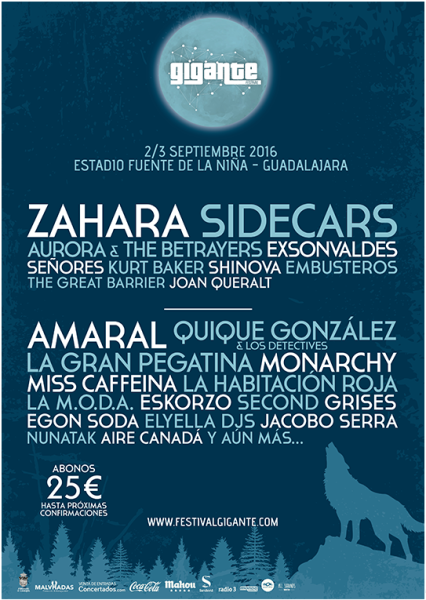 El festival de Guadalajara sigue sumando artistas a su nueva edición.
En este caso Zahara y Sidecars que acaban de publicar nuevo disco son las grandes confirmaciones de esta tanda de nombres que completan Aurora & The Betrayers, Exsonvaldes, Señores, Kurt Baker, Shinova, Embusteros, The Great Barrier y Joan Queralt.
De esta manera el Gigante se convierte en uno de los festivales importantes y una cita obligada entre los días 2 y 3 de septiembre con un cartel que incluye a Amaral, Quique González, La Habitación Roja o La MODA.
El precio de las entradas siguen congelado y puedes hacerte con un abono desde 25€.